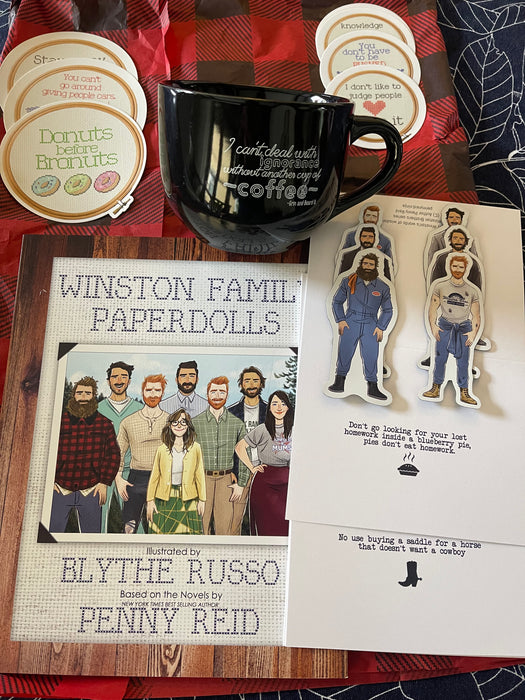 Winston Brothers Neat Stuff: Box of Goodies
Original price
$ 95.00
-
Original price
$ 95.00
This box has NO SLEEVE, price has been discounted to reflect this.
Shipping based on location and weight.
Limit per customer-- 3 boxes

For science, we've assembled a box of Winston Brothers goodies. Included in the box:
1. Quote hoop stickers (5)
2. Brother magnets (6)
3. Quote hoop glass clings (3)
4. Oversized mug (18oz, dimensions 3.5" H x 5.9" R x 2" B)
5. Bethany Winston Notecard set (7, envelopes included)
6. WB paperdoll (thick paper for cutting and . . . playing with)
NOTE! This listing does not have the booksleeve offered in the original box, those sold out and we have no way of ordering more at this time.