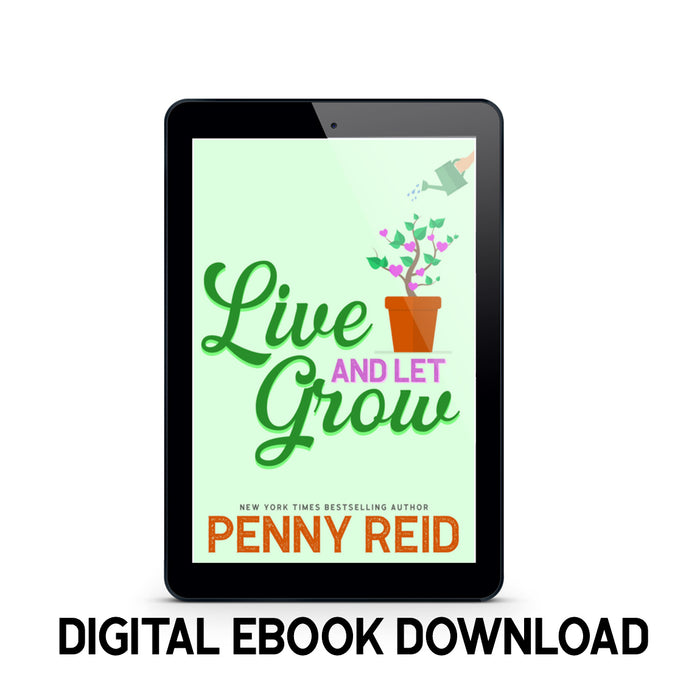 KITC 2.5: Live and Let Grow - Digital eBook Download
Original price
$ 0.99
-
Original price
$ 0.99
Sales on all digital ebooks are final. This item cannot be returned, exchanged, or refunded.
This is a digital eBook download of Live and Let Grow by Penny Reid. 
Upon payment, digital files will be delivered immediately via an email from BookFunnel for reading on your preferred device. You will need to check your email in order to receive the eBook. 
If you have any issues with your download, please respond to your download email from BookFunnel directly. 
Alice is in love with her best friend. Now all she needs to do is tell him.

Best buds Milo Manganiello and Alice Hooper have been the one constant in each other's lives for over fifteen years. The charismatic and compassionate physics professor was there when Alice got married, and he was there ten years later when she got divorced. Likewise, the candid and kind computer science professor has always been there for Milo. She babysits his apartment and plethora of houseplants when he's traveling and they share breakfast together every day he's in town. Alice wasn't always in love with Milo, but the feeling has grown, and when Milo returns from his latest globe-trotting adventure, Alice decides it's time to spill the seeds.

Does Alice have the grit to confess? And will feelings take root? Or is hers a love destined never to bloom?

'Live And Let Grow' is a 14k word (short) contemporary romance of long-suffering unrequited love and can be read as a standalone.