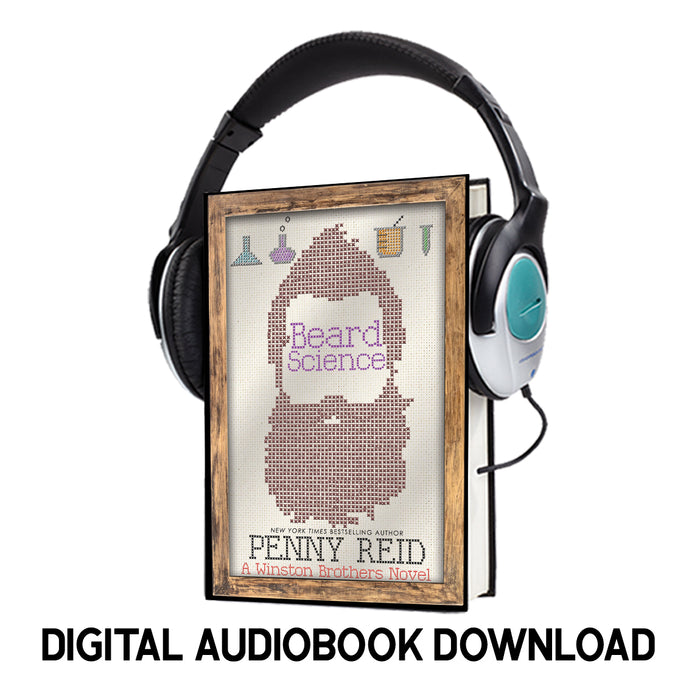 Winston Brothers 3.0: Beard Science - Digital Audiobook Download
Original price
$ 9.99
-
Original price
$ 9.99
This is a digital audiobook download of Beard Science, Book #3 in the Winston Brothers series by Penny Reid
Narrated by: Chris Brinkley and Joy Nash
Length: 14 hrs and 8 mins
★★★★★ "Delightful! This whole series is awesome. I literally cackled and guffawed at times. I haven't even turned on my TV in days bc these books have taken over my life. And this third book is my favorite so far." – Carrie
★★★★★ "Amazing! I loved the voice actors! they both did an excellent job. I had already read the book a couple times, the audio version makes the story even better!" – Toni
BLURB
 New York Times, Wall Street Journal, and USA Today Bestselling series
**Goodreads Choice Awards Finalist**
Jennifer Sylvester wants one thing, and that one thing is NOT to be Tennessee's reigning Banana Cake Queen. Ever the perpetual good girl and obedient daughter, Jennifer is buckling under the weight of her social media celebrity, her mother's ambitions, and her father's puritanical mandates. Jennifer is officially desperate.
And desperate times call for Cletus Winston.
Cletus Winston is a puzzle wrapped in a mystery covered in conundrum sauce, and now he's in a pickle. Despite being convinced of his own omniscience, extortion by the exalted Banana Cake Queen of Green Valley has taken him completely by surprise. So… what's a maniacal mastermind to do?
Likely, the last thing you expect.
Beard Science is book #3 in the Winston Brothers series. Each book is a standalone, full length (110k words), contemporary romantic comedy novel, and follows the romantic exploits and adventures of one of the six Winston Brothers.
Upon payment, digital files will be delivered immediately via an email from BookFunnel for listening on your browser or via the BookFunnel App. You will need to check your email in order to receive the audiobook. 

If you have any issues with your download, please respond to your download email from BookFunnel directly. 
Sales on all digital audiobooks are final. This item cannot be returned, exchanged, or refunded.