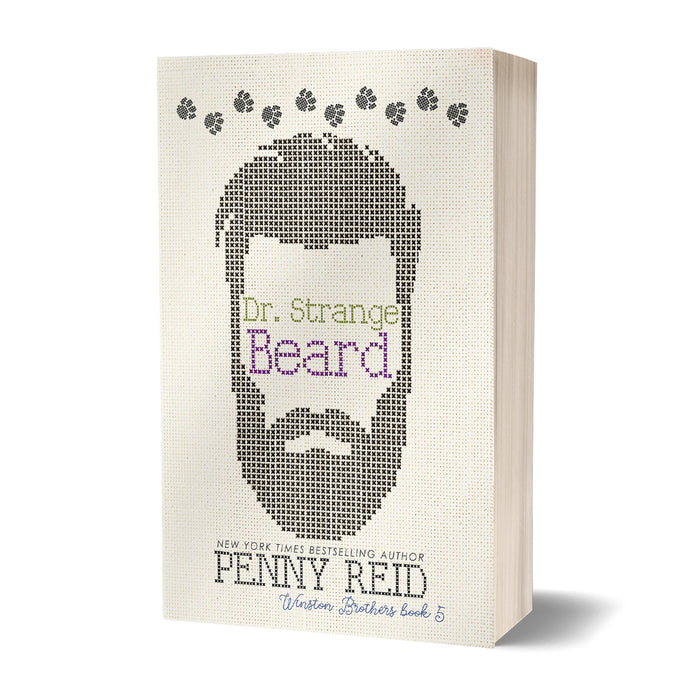 Winston Brothers 5.0: Dr. Strange Beard - Signed Print Book
Original price
$ 19.99
-
Original price
$ 19.99
Paperback book of Dr. Strange Beard book #5 in the 'Winston Brothers' series
6 x 9 inches
Matte Cover
400 pages
BLURB:
New York Times, Wall Street Journal, and USA Today Bestseller
**Goodreads Choice Awards Semi-finalist**
Hunches, horse races, and heartbreak

Ten years after Simone Payton broke his heart, all Roscoe Winston wants is a doughnut. He'd also like to forget her entirely, but that's never going to happen. Roscoe Winston remembers everything―every look, every word, every single unrequited second―and the last thing he needs is another memory of Simone.

Unfortunately, after one chance encounter, Simone keeps popping up everywhere he happens to be . . .

Ten years after Roscoe Winston dropped out of her life, all Simone Payton wants is to exploit him. She'd also like some answers from her former best friend about why he ghosted her, but if she never gets those answers, that's a-okay. Simone let go of the past a long time ago. Seriously, she has. She totally, totally has. She is definitely not still thinking about Roscoe. Nope. She's more than happy to forget he exists.

But first, she needs just one teeny-tiny favor . . .

Dr. Strange Beard is a full-length romantic comedy novel, can be read as a stand-alone, and is the fifth book in the NEW YORK TIMES, WALL STREET JOURNAL, and USA TODAY bestselling Winston Brothers series.


-Series Description- 
Everyone in Green Valley, Tennessee knows that the six bearded Winston brothers have been imbued with an unfair share of charm and charisma… and are prone to mischief.